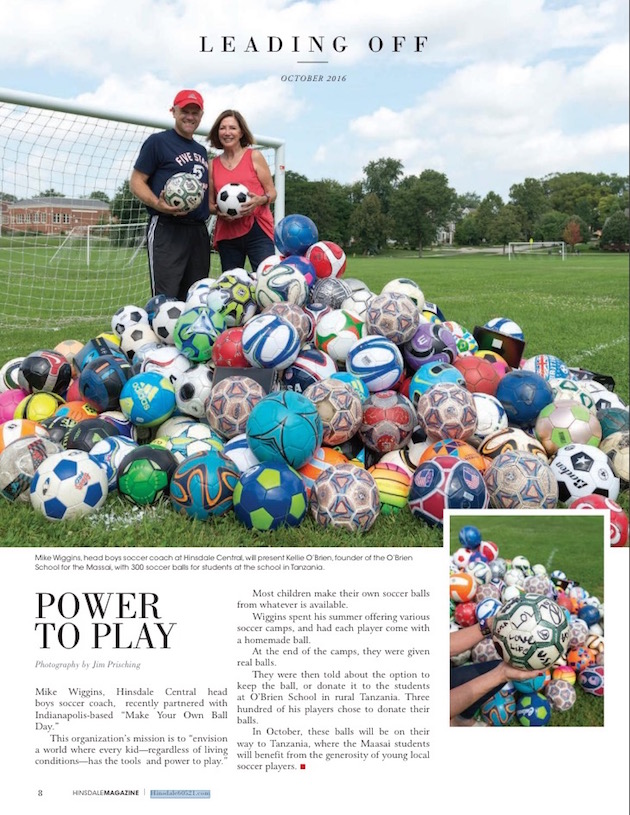 There were hundreds of 5 Star Soccer Campers in 2016 that helped make this happen! 
5 Star Soccer Camps, with the help of Kellie O'Brien and the support of Make Your Own Ball Day, generated over 300 new and used donated soccer balls in the summer of 2016! These have been loaded and shipped now to Sanya Station, Kilimanjaro, Tanzania, where the children who attend the O'Brien School for the Maasai will be able to play the world's game with real soccer balls.
5 Star Soccer Camps President & Founder Michael Wiggins: "Without question, this effort has been one of the most rewarding projects I have participated in over the years. I am so proud of the youth players who attended our camps who generously gave with their hearts, through the 300 soccer balls donated, knowing that they would make a difference in the lives of boys and girls in Tanzania. Make Your Own Ball Day has been great support and I can't say enough of Kellie O'Brien and her crew. They are special people who have created an incredible school in Sanya Station that will ultimately lead to those boys and girls having a bright future."
For more on this great story, read it here from the October 2016 Hinsdale Living Magazine !